Co-founder & Director
Lois Holzman, Ph.D., is director and co-founder with Fred Newman of the East Side Institute. She is a researcher/writer, international trainer and speaker. Her areas of expertise include social therapeutics; development and learning across the life span; play and performance; and postmodernism and activity theory. Holzman initiated and is chief organizer of the Performing the World conferences and leads the Institute's International Class. She received her doctorate in developmental psychology and psycholinguistics from Columbia University. – lholzman@eastsideinstitute.org
Director of Clinical Training
Christine LaCerva, M.Ed., is director of the Social Therapy Group in Manhattan and Brooklyn, where she has a highly diverse, group-based practice with clients of all ages. She has pioneered a unique multi-family group approach to helping children and adolescents diagnosed along the Autism Spectrum. LaCerva completed her graduate studies at Teachers College, Columbia University in community psychology and special education (including education of the deaf) and has a performance background in dance.
Director, Pedagogy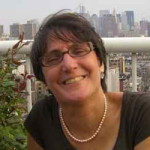 Carrie Lobman, Ed.D., is associate professor of education at the Graduate School of Education Rutgers University and the Institute's director of pedagogy. She is an educational researcher and trainer whose research explores the value of improvisation and play for learning and development. Lobman received her doctorate in early childhood education from Teachers College, Columbia University.
Coordinator, International Training and Programs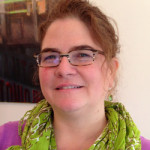 Melissa Meyer is the Institute's international training & programs coordinator and assistant to the director.  After getting a B.A. in English at the University of California at Davis, she studied in the Institute's Therapist Training Program, graduating in 1996. – mmeyer@eastsideinstitute.org
---
Other Faculty
Douglas Balder, L.Ac., is an architect, designer and political activist. Balder has worked with some of the world's leading designers to create internationally recognized museum exhibitions and learning environments. Among his designs are the All Stars Project's youth development and performing arts center on 42nd Street, the New Jersey All Stars Scott Flamm Center for Afterschool Development, the Russian Jewish Museum and Tolerance Center, the Dinosaur Halls at the American Museum of Natural History, the Indiana State Museum Permanent Exhibition, and the Museum of Prehistory in Taiwan.
David Belmont is a musician, community organizer and long-time activist with political reform efforts. Since the 1970s as part of Manhattan's rock and performance art scenes, Belmont has composed music for poetry, mime, theatre, film and dance and has independently produced 21 albums of his work. He currently serves as musical composer and arranger for the Castillo Theatre and The WindWater Ensemble, and co-leads Live Music Continuum workshops with Mary Abrams. He studied philosophy at the University of Chicago.
Elena Boukouvala, M.A. is a drama therapist and psychologist working in schools, mental hospitals, rehab wards and refugee camps in Europe, Asia and Africa. Founder of "Play Is Hope," she links refugees with local residents and NGOs. Elena received an M.A. in Counseling from Univ. of Nottingham and in Drama and Movement Therapy from the Univ. of London. She has a B.A. in Psychology from Aristotle Univ. in Greece. Elena is on the Board of London All Stars and an organizer for Performing the World.
Joyce Dattner is a life performance coach and group leader based in NYC and San Francisco, where she directs the Life Performance Coaching Center. She is the former director of the San Francisco Bay Area All Stars Project, Inc., and now sits on its national Board of Directors. A senior trainer, Joyce has traveled to Taiwan, Denmark and the former Yugoslavia, to advance the Institute's performance-based approach to human development. In the early 1970s, she taught in the NYC public schools before joining Institute co-founder, Fred Newman, to develop social therapeutics.
Alvaader Frazier, Esq., is a long time community organizer politicized by the Civil Rights and anti-war movements of the 1960s. She received her law degree from Western State University College of Law in Fullerton, California and has worked as a human rights attorney. Frazier is also a prolific poet, writer and patron of the arts.
Dan Friedman , Ph.D., is the artistic director and co-founder of the Castillo Theatre and associate dean of the All Stars' UX. A playwright and director, Friedman holds a doctorate in theatre history from the University of Wisconsin and has been active in political, experimental and community-based theatre since the late 1960s. He is editor of The Cultural Politics of Heiner Muller; Still on the Corner and Other Post-Modern Political Plays by Fred Newman; and co-editor of Theatre for Working Class Audiences in the US, 1830-1980.
Mary Fridley serves as the Institute's coordinator of special programs. Fridley trained in social therapy and worked as a therapist and workshop leader for over a decade. She is on the directing staff of the Castillo Theatre, where over the last 16 years, she has been involved in more than 25 productions – many of them concerning lesbian and gay issues. She also produced Fred Newman's award-winning feature film, Nothing Really Happens (Memories of Aging Strippers).
Lenora Fulani, Ph.D., is co-founder of the All Stars Project and serves as dean of its university-style educational program UX and as director of Operation Conversation: Cops and Kids. She earned her doctorate in developmental psychology from the City University of New York and as a guest researcher at Rockefeller University investigating the interplay of social environment and learning. In 1988, she became the first woman and first African American to appear on the presidential ballot in all 50 states.
Ann Green, N.P., is a psychiatric nurse practitioner and social therapist in private practice in NYC.  She is director of Institute's professional outreach and produces its "Conversations with Practitioners" series, that introduces clinicians to the social therapeutic approach to emotional development. Ann completed her graduate studies in psychiatric-mental health nursing from Hunter College, where she was awarded the Certificate of Merit for Demonstrated Commitment in Professional Leadership for her years of service as a psychotherapist and advocate for the mentally ill.
Christine Helm, M.A., M.Ed., is director of  Enterprise Studies and Digital Design at the Fashion Institute of Technology / State University of New York, where she develops programs for creative entrepreneurs and small business owners. As the Institute, she leads philosophy / methodology seminars for an international assortment of students studying the social therapeutic approach to human development. She earned an M.A. in Anthropology and Education and M.Ed. in Applied Anthropology at Teachers College, Columbia University.
Raquell Holmes, Ph.D., is a computational cell biologist, science educator and founder and director of the consulting firm, ImprovScience.org. A talented improviser, she works with science and technology professionals to develop new skills, ideas and practices that can transform research and organizational practices. She is Assistant Research Professor both at the Center for Cell Analysis and Modeling at the University of Connecticut Health Center, and at the Center for Computational Science, Boston University. Raquell is an alumna of the 2010-2011 International Class.
Maureen Kelly, M.A., is a principal with Performance of a Lifetime. She has extensive experience working with Fortune 500 companies as an executive leader and management consultant, and previously held positions with Citibank and JPMorganChase. She earned her M.A. in organizational psychology at Teachers College, Columbia University, and B.S. in finance and international relations from the University of Delaware.
Gwen Lowenheim is an educator and consultant who brings creativity and innovation into schools through performance-based learning. She is the founding director of The Snaps Project, an educational consulting firm specializing in leadership development among school-based administrators, faculty, students and parents.
Jim Martinez, Ph.D., is an associate professor of interdisciplinary studies at the New York Institute of Technology. His active research interests include STEAM/STEM learning, service-learning pedagogy, and Vygotskian approaches to human development and learning. He currently leads undergraduate service-learning research initiatives in NYC. Dr. Martinez completed his doctoral studies in Urban Education at the City University of New York Graduate Center. He holds a bachelor's degree in Computer Science. Prior to teaching, Jim served as a managing director in an internet start-up and a corporate information technology manager.
Susan Massad, M.D., is a medical educator and general internist, currently at the Brooklyn Hospital Center. She has taught and lectured widely on postmodern and humanistic approaches to the practice of medicine. Dr. Massad is passionate about the medical conversation and has been widely recognized for bringing improvisation and performance into the medical education of resident physicians. Her writings include, The Performance of Doctoring: A philosophical and methodological approach to medical conversation.
Rafael Mendez, Ph.D., is a therapist at the Social Therapy Group in Brooklyn and associate professor and coordinator of psychology at Bronx Community College, his alma mater. Mendez earned his doctorate in clinical-community psychology at Boston University in 1983 and was a clinical fellow at Harvard Medical School and Boston Children's Hospital.
Rachel Mickenberg, L.M.S.W., is a social worker and social therapist. Rachel is a co-founder of the High School for Public Service, a unique and innovative public high school in Crown Heights, Brooklyn where young people grow and develop emotionally in groups. Rachel is a graduate of the Hunter College School of Social Work and received her advanced training at the East Side Institute for Group and Short Term Psychotherapy. She is a social therapist on the staff of the Social Therapy Group in Brooklyn.
David Nackman is the creative director of Performance of a Lifetime – and an actor, director, improvisational comedian, visual artist and instructional designer. He sees the social therapeutic approach as a transformative influence in his work – challenging his individualistic bias as an artist, teaching him to help groups realize their creativity, and providing the methodological engine for his company's creative work in designing innovative growth experiences for corporations and non-profit organizations around the world.
Hugh Polk, M.D., is a psychiatrist and social therapist with decades of experience in bringing the social therapeutic approach to community mental health centers and hospitals throughout New York City. He was unit chief of the inpatient treatment program at New York Presbyterian Hospital/Cornell Medical Center, Westchester division, staff psychiatrist at the Furman Counseling Center at Barnard College, and currently serves as medical director for Emblem/Health. He completed his undergraduate studies at Harvard University, his M.D. from Case Western Reserve University School of Medicine, and his psychiatric residency at Albert Einstein College of Medicine.
Marian Rich is a comic educator, coach and trainer. She co-leads "Laughing Matters," a philosophical exploration of "finding the funny," everywhere. A longtime theatrical collaborator of Fred Newman's, she performed the "mad therapist" in his APA play, Diary of a Mad Therapist. Her ongoing exploration of comedic forms includes humanitarian clowning with Patch Adams, stand-up and improv. Founder of Career Play, Inc., she brings 20-years experience as a corporate recruiter and stage director to help clients see new possibilities. Marian is a graduate of Sarah Lawrence College, where she studied experimental theatre.
Carrie Sackett is a longtime community organizer, she has worked in communities from East New York to the Upper East Side, and from Italy and to Namibia. Carrie completed her master's in Strategic Communications at Columbia University and is a graduate of the Institute's Social Therapist Training Program.
Cathy Rose Salit is CEO of Performance of a Lifetime, a training and organizational change company whose clients include a broad range of global companies and organizations. An activist and entrepreneur since the age of 13, she is a singer, improviser and actor with a passion for creating cutting-edge, developmental learning environments. Cathy regularly performs as a member of the Castillo Theatre's musical improv comedy troupe, The Proverbial Loons.
Barbara Silverman, L.C.S.W., has created innovative programs using the social therapeutic approach in community-based agencies, mental health centers and schools. She currently has a clinical practice at the Social Therapy Group in Brooklyn. Prior to that, she served as director of mental health services, Erasmus High School Student Health Center. Silverman received her M.S.W. from the Adelphi School of Social Work.
Gloria Strickland, M.A., is national Vice President for Youth and Community Development for the All Stars Project. For over a decade, she served as executive director of the Somerset Community Action (SCAP) and the Somerset County Head Start. In 2008, she was honored as New Jersey Minority Achiever of the Year by the Community YMCA of New Jersey. She received her master's degree in education with a major in developmental psychology from New York University.
Janet Wootten, M.Phil., is a member of the Institute's Board of Directors and a leader of its annual fundraising drive. A developer of grassroots fundraising efforts since the 1980s, she trained community organizers to create improvised, performed conversations with strangers. Currently a public affairs and communications professional, she leads web and social media initiatives for the Institute's psychology and educational programs. She received an M.Phil. in developmental psychology from Columbia University, Teachers College.