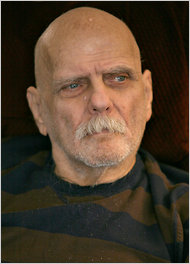 Fred Newman (1935-2011) co-founded the East Side Institute for Group and Short Term Psychotherapy with Lois Holzman and had a private psychotherapy practice for over thirty years. He served as artistic director of the Castillo Theatre from 1989 to 2005.
He received his Ph.D. in analytic philosophy and foundations of mathematics from Stanford University in 1962 and then taught at several colleges and Universities. He left academia in 1969 to pursue community and political organizing.
For four decades, Newman was the catalyst for building sustained, community-based developmental psychological, educational and cultural projects independently funded and volunteer driven. He was the creator of social therapy
Among his books, co-authored with Lois Holzman, are Unscientific Psychology: A Cultural-Performatory Approach to Understanding Human Life; The End of Knowing: A NewDevelopmental Way of Learning; and Lev Vygotsky: Revolutionary Scientist.

Fred also wrote two books for a popular audience — Let's Develop! A Guide to Continuous Personal Growth and Performance of a Lifetime: A Practical-Philosophical Guide to the Joyous Life.
In addition to his writings on psychology, psychotherapy and philosophy, Newman is the author of nearly 30 plays (see: Still on the Corner and Other Postmodern Political Plays), four of which were written expressly for production at annual conventions of the American Psychological Association.
Here is a link to Fred's obituary placed in the New York Times by the All Stars Project, which Fred also co-founded and a link to the New York Times' obituary.
For more information go to frednewmanphd.com.