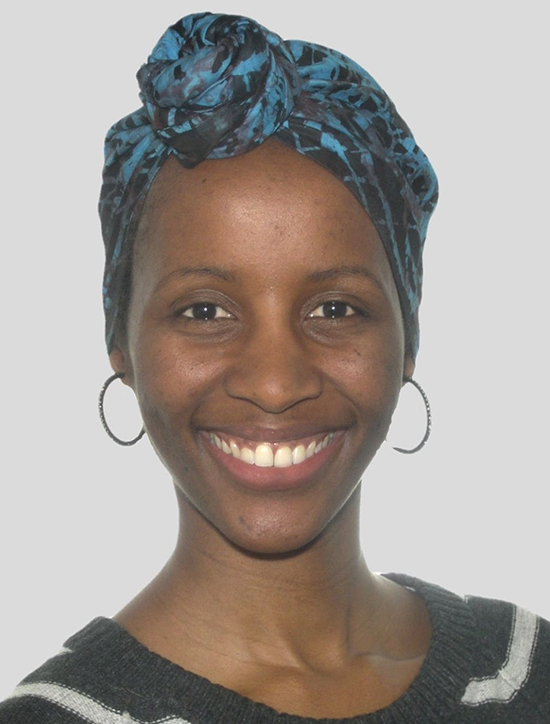 Lebogang Disele
University of Alberta in Edmonton, Canada
Canada/Botswana
Phone:
Email: lebogang.disele@gmail.com
Website: 
---
Social Media & Blogs
Blog: 
Twitter: @lebodisele
Facebook: Lebogang Disele
LinkedIn: 
YouTube: Lebogang Disele
Instagram: @lebou85
Bio:
A PhD student at the University of Alberta in Edmonton, Canada, Lebogang Disele is a graduate of the University of Cape Town (BA Film and Media Production [Radio], BA Honours [Drama]), as well as the University of the Witwatersrand in Johannesburg (MA Dramatic Arts). Lebo was part of the 2016-2017 International Class.
She is an all-round theatre maker although her main areas of focus are acting and directing. Before leaving to pursue her PhD, she was actively involved in helping develop the performing arts industry in Botswana. This includes being a dancer with Sky Blue Dance Hub from its inception until April 2015, performing in the company's first production, Keneilwe — A Dance for the Given in December 2013 and at the 2014 Maitisong Festival, as well as the 2015 Maitisong Festival production, X. Other performance credits include the 2013 Maitisong headlining show, Pula! Money Matters, playing several characters, and Madi Majwana: Stories from your Pocket radio drama in 2014 and 2015. Since 2016 she has focused on growing her company, The LC Performance Lab, through which she has produced three performances to date.
As an academic, Lebo is interested in work that explores issues of marginalisation, discrimination, prejudice, and oppression, especially in relation to gender. Her other major research interest is documenting Botswana theatre and performance. Her publications include "In Conversation: Interrogating and Shifting Societal Perceptions of Women in Botswana through Theatre" in African Theatre 14: Contemporary Women; as well as "Searching for a Place: Identity and Displacement at the Maitisong Festival" in a special edition of Pula: Botswana Journal of African Studies and "Towards Sustainability in the Theatre: A look at The Company@Maitisong" in Botswana Notes and Records.