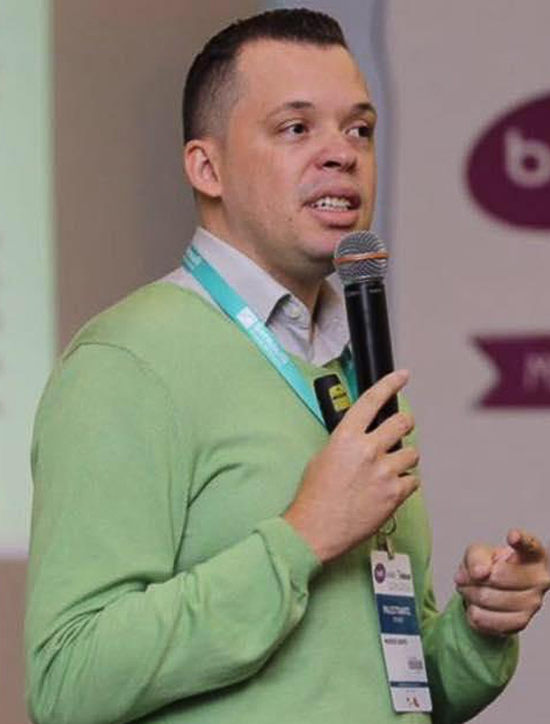 Mauricio Canuto
Sao Paolo Public Schools
Sao Paolo, Brazil
Phone:
Email: mau.canuto@gmail.com
Website: 
---
Social Media & Blogs
Blog: 
Twitter: 
Facebook: 
LinkedIn: 
YouTube: 
Other: 
Bio:
Mauricio lives in the outskirts of the city and works in public schools over there. In the last four years he worked as head educator at CEU – a complex of education, sports and culture (Centro Educacional Unificado) where he was in charge as the leader of a project called Formation Center of Human Rights. He graduated in Languages – Portuguese and English and is a specialist in Media in Education. Also, he has a master's degree in Applied Linguistics and Language Studies, in which he used reading and writing as tools to acquire new knowledge in a multidisciplinary approach. His lineage of research is Language and Education. He is a member of both study groups LACE and PAC (correspondingly, Activity and Language in Educational Contexts and Project Citizen-action) and also in the Project of Extension and Research LEDA: Reading and Writing in Different Areas, which focuses on continued development of critic collaborative teachers. Currently, he is a main teacher of elementary public school from São Paulo Education Hall Office and also teaches some education-related courses at PUC post graduation center, COGEAE. Furthermore, he is a professor in a private college (Singularidades). He's really keen on studying gender, race and minorities issues. More details.