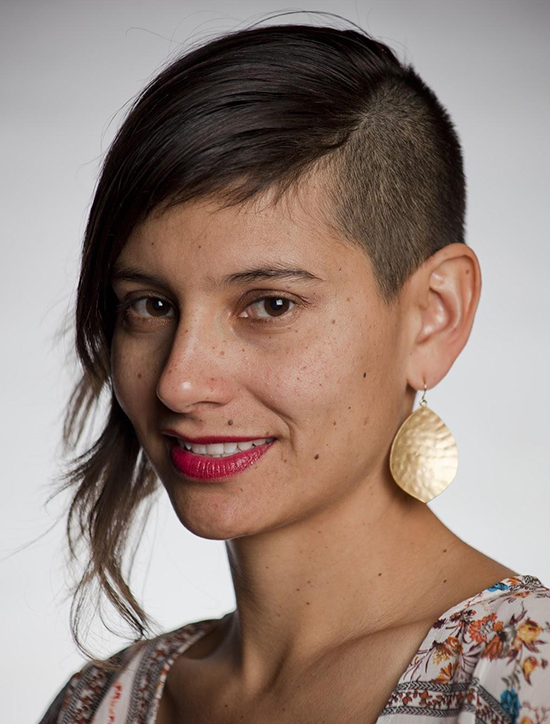 S. Paola López R.
Co-Founder and Director Institute for Improvisation and Social Action (ImproISA) 
El Paso, Texas
Phone:
Email: pa.namaste@gmail.com
Website:  improvisationandsocialaction.org, www.sandrapaolalopez.com
---
Social Media & Blogs
Blog: 
Twitter: @pa_dance, @Improv_ISA
Facebook:  /sandrapalopez, /in2improv/
LinkedIn: /sandra-paola-lopez-ramirez
YouTube: 
Instagram: /pa_dance/
Bio:
I am dancemaker, improviser and performance activist living and working on the US/Mexico border in the sister cities of El Paso, TX and Ciudad Juarez, Chihuahua. I was born and raised in Bogotá, Colombia and moved to the US in 2004 to pursue my dance career earning a BFA in Dance Performance and a Masters in Education with an Aesthetic Education focus. Living in the Midwest for a decade gradually politicized me as I experienced being othered due to my mestizaje, language and gender. I found in improvisation an opportunity to continuously reinvent myself and not be bound by the stereotypes that society framed me in and developed a desire to share this work with others. In 2011, I co-founded and now direct the Institute for Improvisation and Social Action (ImprovISA) – an organization that empowers communities to develop through improvisation and performance – building on previous work done by in2improv.  Being part of the ESI International Class in 2012-2013 shaped the direction and vision of our cultural organizing work and its community continues to play a pivotal role in our development. Since arriving in El Paso in 2014, their support has also manifested in my leadership in the community coalition Boundless Across Borders and in the increasing integration of my artistic practice and creative process with my community organizing efforts (see the development of our latest project transfronteriza here). I am currently pursuing a M.F.A. in Interdisciplinary Arts at Goddard College and teach at the University of Texas at El Paso where I advocate for a socio-political-historical approach to dance education and dancemaking.