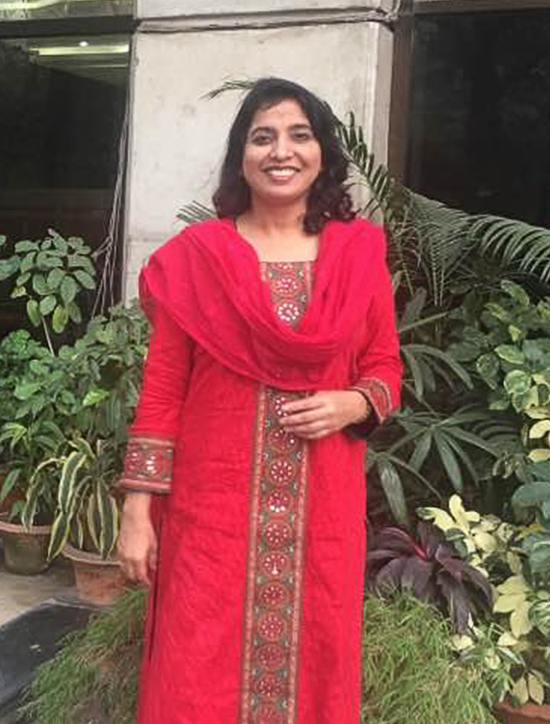 Shaheen Akter
BRAC University
Bangladesh
Phone:
Email: shaheen.a@bracu.ac.bd,  sakter82@gmail.com
Website:
---
Social Media & Blogs
Blog: 
Twitter: 
Facebook: 
LinkedIn: 
YouTube: 
Other: 
Bio:
I have been working in BRAC University as an Assistant Director for Professional Development Center (PDC). My main responsibilities in PDC include designing curriculum and programs; organizing training and workshop and developing research capacity for faculty at BRAC University. In addition, I have to develop network with other institutions for offering faculty development programs; supervise and guide PDC team activities. I have worked as a faculty as well as research fellow at BRAC Institute of Educational Development in BRAC University (BIED-BRAC University). I taught mainly government mid level educational professionals in Psychology, Education, Pedagogy and research (mainly qualitative research) and supervised their thesis, project and field works. Besides, I have teaching experience in different schools, colleges and University level. I have completed certificate course on social therapeutics in 2013-2014 from East Side Institute, New York USA, which provided me some meaningful relationships and helped me to think differently for my own and group development. I did M.Phil in Multicultural and International Education from Oslo University and College, Norway. Along with, I did masters and diploma in education from Dhaka University, Bangladesh. Besides, I have masters (Psychology) and bachelor from Dhaka University. I would like to develop myself as a qualitative researcher and a creative facilitator, who can help educational professional and the community people for their social, emotional and educational growth. I love to work with people; I believe exchange views and experiences among us will create the steps of development. After 24 years of working experience in the field of development, I reach a point to grow and develop with others which is ultimately developed my country as well as other part of the world.