A 3-day, symposium, workshop & exploration of  New York City's  Development Community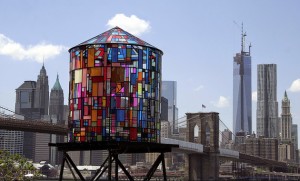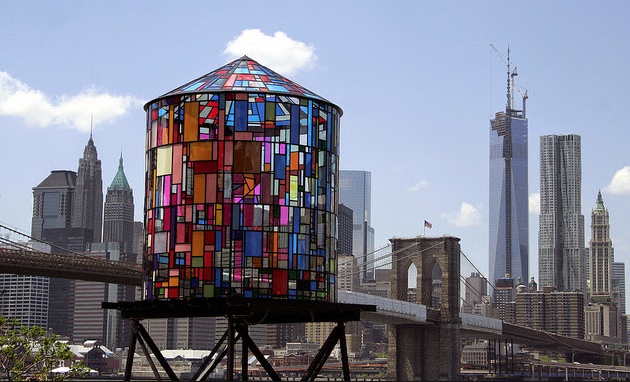 Spend an re-energizing weekend in the cultural capital of New York this fall as part of a uniquely engaging symposium and workshop designed to introduce you to Vygotskian-inspired performances of personal and community development.
Today's buzzwords of innovation, creativity, collaboration and happiness will come alive as you visit developmental 'hot spots' from Times Square to the Flatiron, and from Brooklyn to Newark.
Your weekend guide will be East Side Institute director and developmental psychologist Lois Holzman, an expert in developmental learning and performance activism and author of the Psychology Press Classic Edition text,  Lev Vygotsky Revolutionary Scientist.  She will be joined by other Institute faculty–  the psychologists, therapists, educators, theatre makers and performance activists who have built the development community.
Over a challenging, immersive course of study, group observation, performance and play, Holzman will introduce you to the history and multifaceted programs she and colleagues have built through 40 years of experimentation outside traditional institutions.  
Explore how Holzman and development community founder and public philosopher Fred Newman reimagined the contributions of Lev Vygotsky and Ludwig Wittgenstein to devise a 'tool-and-result' methodology that is being put to work in after school programs, therapy clinics, executive coaching, adult education, electoral politics, and by a growing network of grassroots practitioners in the U.S. and internationally.
Discover development performance spaces across NYC, such as:
Visit a community therapy center in Brooklyn, and talk to the clients about the therapy they've created to grow emotionally.
Visit innovative after-school programs, including the flagship youth development programs of the All Stars Project and talk to the young people.
Attend a rehearsal at an off-Broadway political theatre and meet the director and creative team.
Explore the power of 'yes-and' completion in an exclusive improv theatre-skills workshop.
Join musicians for a 're-mix' recording session using improvised riffs and sounds.
Have conversations with the educators, architects, designers, actors, therapists/clients, fundraisers,  young people and parents who built these programs.
Walk and talk with colleagues as you explore the streets of New York from the Brooklyn Bridge to the Hudson River Greenway.
Enjoy a group dinner and conversation in historical Greenwich Village and reflect on what you've seen and experienced.
What they're saying:
"The collective performance of our group over the weekend was inspiring. It made me appreciate the creativity we are capable of when we dive into the unknown."
"I never expected that part of what I'd discover here was something about myself, or that the development I experienced would also be my own."
  "This experience affirmed that I'm not the only one thinking differently. It's given me more confidence in doing what I choose to do on the off-beat."
"The tool-and-result methodology we've observed shakes the foundations of developmental psychology–from notions of assessment and testing to assumptions about how to help people grow. It even shatters our concept of 'understanding'–which I'm learning is a cultural process rather than a mental one."
"Seeing social therapeutic method in so many different environments is inspiring and gives hope. The weekend is an absolute must for anyone who wants to do social justice work."
"It's been a battery-charging three days. It will significantly impact my research. In fact, it's already added an element of joy! I'm actually looking forward to incorporating the creative process I've learned here in the writing of my dissertation."
Friday-Sunday, May 19 – 21, 2017
Registration: $395.
Limited to 10 participants.
Contact:
Melissa Meyer, mmeyer@eastsideinstitute.org, 212-941-8906 x304