Professional Development Saturdays
Join Christine LaCerva and Institute faculty for a full-day interactive practicum designed for therapists, coaches, counselors and group leaders interested in learning how social therapy and a group-creativity approach can enhance their practices.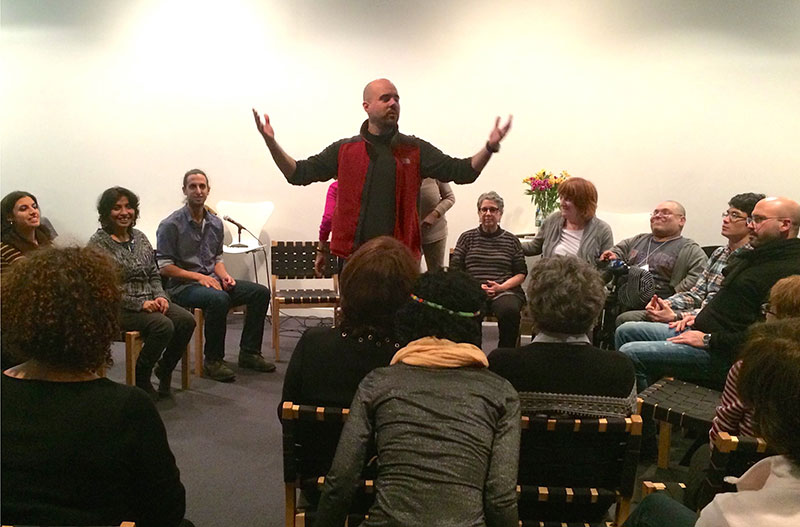 The Power of Group Therapy
Fee: $85.
Advance your practical skills as a therapy group leader. Topics to include:
Seeing the group
Talking to the group
Fostering an environment where everyone can get help
Helping clients 'discover' the other
Supporting patients to go from individual to group therapy

Developing the Therapeutic Relationship
Fee: $85.
Grow your skills in building therapeutic relationships with your clients:
Listen and respond more creatively
Build greater intimacy
Create a shared experience
Stop interpreting – start completing
Promote relational awareness
Emotional Growth in Therapy
Fee: $85.
What does it mean to support patients' emotional growth? Where are emotions? And if not in our heads, then where do emotions live? How do we see therapeutic process and emotional growth through a developmental lens?
Explore emotions as group creative activity
Foster 'zones of emotional development'
Challenge assumptions
Examine the role of radical acceptance and emotional growth

Christine LaCerva, M.A., is director of the Social Therapy Group in Manhattan and Brooklyn, where she has a large group practice. Trained by Social Therapy founder, Fred Newman, Christine helps clients young and old and from diverse backgrounds build environments for emotional development. She has pioneered a multi-family group approach to helping children and adolescents diagnosed on the Autism Spectrum. Christine is also director of clinical training at the East Side Institute, and in that capacity introduces practitioners in the US and internationally to the social therapeutic approach. She completed her graduate studies at Teachers College, Columbia University in community psychology and special education (including education of the deaf) and has a performance background in dance and theater.
Check events page for fall and spring offerings.