Looking for a creative and effective therapeutic approach?
Join the Postgraduate Therapist Training Program in Social Therapy!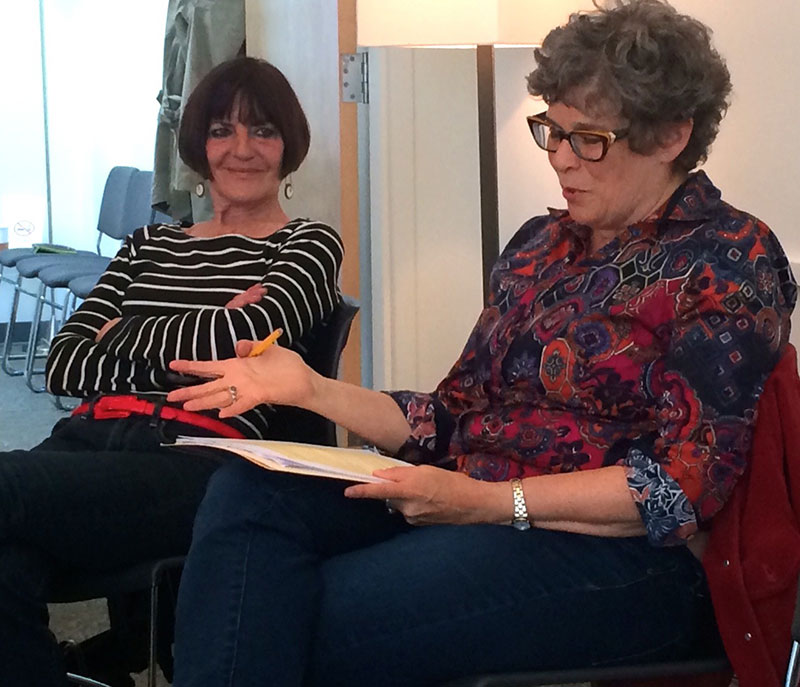 Lois Holzman, Ph.D., Co-founder and Director
Christine La Cerva, M.Ed., Director of Clinical Training
---
Social therapy is a growth-oriented approach that draws from cultural, postmodern, ecological and strength-based theories of human development. Supporting the human capacity to create and develop lies at the heart of the social therapeutic approach. Social therapists help clients develop emotionally and socially, and become more active creators of their lives. Graduates acquire the practical skills necessary to help diverse clients in a variety of settings. Institute trainees see clients at thriving social therapy group practices in Manhattan and Brooklyn, or in their own practice. While all develop core competency in individual therapy, trainees also elect to specialize in group or child/family therapy. One- and two-year programs are available. Coursework and clinical supervision are conveniently scheduled on a single weekday evening.
The postgraduate program is designed for those professionals eligible to practice psychotherapy in New York:  social workers, mental health counselors, psychologists, registered nurses, psychiatrists, creative arts therapists, and marriage and family therapists. The program is appropriate for those new to the practice of psychotherapy and to longtime practitioners interested in revitalizing their practice.
Our graduates work in private practice as well as in diverse agency and organizational settings. The Institute has additional programs for practitioners who do not meet licensing requirements. Develop therapeutic and practice building skills…
Learn from therapists who have built and maintained successful group therapy practices.
Gain a better understanding of the historical, cultural, social and political context in which you practice.
Function more effectively– not only as a therapist, but as a leading professional and community advocate.
Be part of a network of therapists, educators, youth-development professionals, corporate trainers, community organizers/ activists, health professionals and professors who study and practice the social therapeutic approach.
Explore the latest discoveries in the field of human development…
What are emotions? Where do they reside? How are they created?
What is therapeutic listening and responding?
What do we mean by radical relationality, and why is it important to human development?
How are new understandings of language changing the very nature of talk therapy?
What are the benefits of relating to people as performers and improvisers of their lives?
For more information, please contact Christine La Cerva at 212-941-8906 or clacerva@eastsideinstitute.org