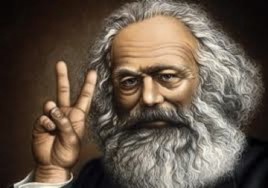 As a psychotherapy, social therapy has been practiced since the mid-1970s in social therapy centers and other clinics, schools, hospitals and social service organizations. More broadly, as a method for social-emotional growth and learning, social therapy has had a significant impact on education, including outside-of-school (supplemental) education; on training and practice in medicine and health and in organizational development and executive leadership. At the theoretical level, social therapy engages the key issues of debate for postmodernists, activity theorists and critical psychologists.
Social Therapy and Psychology
Social therapy is a rejection-in-practice of 20th century psychology's presuppositions about persons, therapy, cure, treatment, development and learning. Our view of what it is to be a person is, in the current overly "psychologized" culture, a radical and a profoundly humanistic moral-political-spiritual statement.
Social Therapy and Politics
In her Foreword to Psychological Investigations: A Clinician's Guide to Social Therapy (Brunner-Routledge, 2003) therapist Harlene Anderson from the Houston Galveston and the Taos Institutes describes the relationship between politics and social therapy in this way: "They passionately plea for revolutionizing the culture of psychology and its practices into that which people can transform themselves into who they are not and their world into what it is not."
Social Therapy and Community
We have come to see building community as critical to human development and learning.   To the Institute and to social therapists, community is a collective, creative process—people bringing new social units into existence and sharing a collective commitment to their sustainability. Rather than being defined from the outside and by others, this kind of community is defined by those who create it. And social therapy plays a critical role—not only as a way of building the community it serves, but by simultaneously helping the builders live their lives in ways that build community.
Social Therapy's Radical Humanism
People Are Social Beings.


The self-contained, isolated individual is the official subject matter of psychology. Not so for social therapy. Humans are social beings—relational and part of something larger than ourselves. We and the world we live in are continuously emergent, complex and rarely predictable—because we and it are always transforming. Human beings are not fully formed, as we are characterized by fluidity, complexity and creativity. It is by virtue of our relationality—our connectedness and the collaborative nature of human activity – that people grow and things get done.

People Are Performers.


The language of the theatre does a far better job of capturing the fact that people are socially connected and always creating things together than psychological jargon does. As one example, we envision life as a series of stages upon which 

ensembles

 (groups, teams) create the millions of scenes (scripted and improvised) of their lives. These scenes are created through performing, pretending, playing and improvising. Performing—being who we are and "other" than who we are—is vital to our emotional, social and intellectual lives.     Social therapy emphasizes the 

ensemble activity

 of creating the performance and in this differs from psychoanalytic, psychodramatic and group dynamic approaches. It taps into our capacity to work and play, learn from and teach, and create well with others.

People Are Improvisers


Improvising means being spontaneous, dealing with the unexpected, breaking with a script and not following the rules. Everyone is an improviser some of the time.   Professional improvisers literally create action—they make things happen—on the spot. They create their stage, characters and plot by working off each other. They listen with an openness that is rare in other discourse situations. They listen in order to create, not to evaluate, assess or negate. Too often, people listen selectively to what others are saying—to hear something they agree or disagree with, to assess the "truth value" of what is said, to size up the speaker, or to hear the pause that signals "it's my turn now." Social therapy helps people perform improvisationally- working creatively with everyone and everything available in all the scenes of our lives.

People are Revolutionaries


We agree with Marx and Vygotsky that human beings are both determined by the existing circumstances (what is) and have the capacity to transform these circumstances into something new (what is becoming). They called this 

revolutionary activity

. All of the Institute's work and the practice of social therapy are informed by this radically dialectical theory of change.
---
Read Case Studies