Winter/Spring 2017 CALENDAR OF EVENTS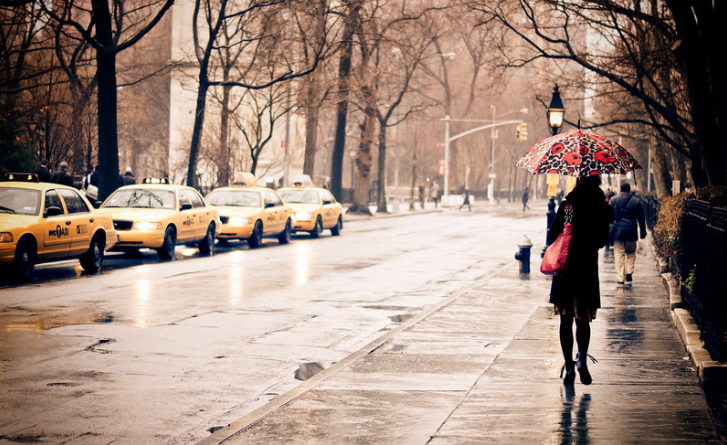 January
The Autobiography of a Development Community
A Study Group with Dan Friedman
Bi-weekly Sundays, 3:00 – 5:00 p.m. starting January 15
(Jan 15 and 29; Feb 12 and 26; Mar 12 and 26; Apr 9 and 23; May 7 and 14*; Jun 4 and 18, 2017)
East Side Institute, 119 W. 23 St., Fl. 9, Ste. 902 (betw. 6 & 7 Aves.)
Registration: $15 per session. $45 three-session commitment required.
An ongoing study group led by Dan Friedman, exploring the history, concepts and methodology of postmodern Marxism and the development community. Please note: May will be two weeks in a row.
What is 'Social Therapeutics?'
An Introduction to a Postmodern, Performatory Approach to
Human Development & Its Community Stages – A 5-week online seminar
with Carrie Lobman & Melissa Meyer
January 20 – February 24*
Registration: $95; Student/Retired/Low Income: $65
*Conversation is asynchronous — participants are in different time zones, and read/post messages on their own schedule.
Join Carrie Lobman and Melissa Meyer for an introduction to the methodology of social therapeutics, a postmodern, performatory approach to human and community development and learning. As you explore social therapeutics during this 5-week online conversation, you will be introduced to some of its community stages in psychotherapy, education, after-school youth programs and the work place. Seminal readings and videos will help bring to life the diverse practice of social therapeutics.
February
Social Therapeutics: A Performatory, Practical-Critical Approach to Human and Community Development and Learning
A 14-week online seminar with Lois Holzman & Special Guests
February 20 – May 24*
Registration: $850. Application required.
Experiment by Design. Collaborative Therapy. Zone of Proximal Development. Relational Ethics. Socio-Cultural Theory. Performative Psychology. If any of these concepts inform your work or pique your curiosity, we have a unique way to develop and deepen your understanding of them. The Institute's 14-week in-depth study of Newman and Holzman's approach to developing people and communities will focus, in 2017, on its core concepts and their points of intersection and divergence with other perspectives. Joining Holzman will be four leaders in education and psychology as guest faculty —colleagues whose own approaches give them unique positions from which to view social therapeutics. Guests include: Michael Cole, Sheila McNamee, Peter Smagorinsky and Tom Strong. Applications due December 30, 2017.
March
Busting the Myths: An Exploration of Psychology's Glorification of the Individual
with Lois Holzman
Wednesdays, March 1 & 8, 6:45 – 8:15 p.m.
East Side Institute, 119 W. 23 St., Fl. 9, Ste. 902 (betw. 6 & 7 Aves.)
Registration: $135; Student/Retired: $75; Low Income: $50
Many of us have considered the damage done by psychology's glorification of the individual. The pathologizing of mental illness, the disparagement of groups, the belief that being who you "really" are is what is most important in life are all non-growthful notions that we have had to deal with, collectively (and individually!). And for decades the East Side Institute has been in the thick of fights to challenge these conceptions. But what if we told you that is just the half of it!
Professional Development Saturday
A half-day introductory workshop on social therapy
with Hugh Polk, MD and Rachel Mickenberg, LMSW
Saturday, March 4, 1:00 – 4:00 p.m.
104-106 South Oxford St. (btw. Fulton & Lafayette Sts.), Brooklyn
Registration: $65; Student/Retired/Low Income: $45
What kind of therapeutic conversation do we have to create in therapy for our clients to get help with their emotional problems? Join Hugh Polk and Rachel Mickenberg for a half-day interactive practicum designed for therapists, coaches, counselors and group leaders interested in learning how social therapy and a group-creativity approach can enhance their practices. Grow your skills in performing conversation that creates a collaborative working partnership with your clients. Learn how to improvise creative emotional talk, get closer to your clients, help your clients actively create the conversation with you, and tap into their potential to grow emotionally.
Who are we? What does it mean to be human?
A Practical Philosophical Online Revolutionary Conversation
with Chris Helm
Friday, March 24 – Sunday, April 23*
Registration: $135; Student/Retired: $75; Low Income: $50
*Conversation is asynchronous – participants are in different time zones and read/post messages on their own schedule.
Fred Newman said that philosophy could only be of value if it was in the hands of the masses.
For the past six years lay philosopher Chris Helm has continued that tradition, co-leading the Developmental Philosophy Group at the ESI and introducing playful philosophizing to hundreds of Institute students around the world. Now join her for an online revolutionary conversation to explore the age-old question: What does it mean to be human?
The Weekend Intensive
A Psychology of Becoming: The Clinical Practice of Social Therapy
Thursday, March 30 – Saturday, April 1
Location: Multiple locations.
Registration: $375. Application required.
Our three-day weekend intensives offer a practical/methodological immersion in social therapeutic process for practitioners. Why should building groups help people suffering from emotional pain? Explore a methodology and approach that helps groups transform how they feel. Advance your capacity to support the creative power of the groups you lead. Program includes presentation on the core issues of social therapeutic practice, observation of social therapy groups and post-observation discussion; and role-play and improvisational exercises and the performance of a clinical supervision.
Conversations with Practitioners
Working with Teenagers: More Play, Less Advice
Friday, March 31; 7:00 – 8:30 p.m.
Brooklyn Social Therapy Group, 104-106 S. Oxford St. (betw. Fulton & Lafayette)
Registration: $30; Student/Retired/Low Income: $20 ($35/$25 at the door)
Teenagers today have a lot going on. They deal with everything from persistent test anxiety to bullying on Facebook and social media. Young people are leading the way in challenging the norms of sexuality and gender, yet they still have difficulty communicating with their parents and are worried about their future and the future of the planet. A recent study by the American Psychological Association found that teens from all backgrounds actually experience higher levels of stress than adults.
These are challenging issues for therapists, counselors and parents. The last thing they want to hear from adults is advice! Jennifer Bullock has been practicing social therapy with teens and families for over two decades. She has learned to play with all that teens bring to the therapy. She radically accepts where young people are, while inviting them to participate in creating their own development.
Come and hear how the practice of social therapy, a psychology of becoming, builds environments for and with young people in which they can grow and develop.
April
The Art of Photography: Improve Your Lens
with Cathy Stewart
Saturday, April 29, 9:30 a.m. – 3:30 p.m.
East Side Institute, 119 W. 23 St., Fl. 9, Ste. 902 (betw. 6 & 7 Aves.)
Registration: $65 (A limited # of scholarships are available.)
Join Cathy Stewart for a hands-on exploration of the power (and fun) of photography. Cathy will share some of her favorite photographers and help us explore what in the photos we find most captivating. Then she'll lead us outdoors on a picture taking 'expedition.' Bring your camera–and a cell phone is fine. We'll try out some new ways of looking at the world. Cathy will give us some tips and games to play to develop new skills at framing, composing, and creating photographs. Not to be missed for anyone looking to see the world through a new lens!
May
The Performance of Revolution: Fulani on Newman
A Revolutionary Conversation with Lenora Fulani
Wednesdays, May 10, 17, 24; 6:45 – 8:15 p.m.
East Side Institute, 119 W. 23 St., Fl. 9, Ste. 902 (betw. 6 & 7 Aves.)
Registration: $135; Student and Retired $75; Low Income $50
For close to four decades Lenora Fulani and Fred Newman were creative collaborators in a play called The Performance of Revolution. It was a play with an international cast of thousands (arguably millions) engaging in the ensemble activity that is the development community. Together, Fulani and Newman challenged the ways traditional approaches to psychology, education and politics limit what is possible for our children, our families, our communities, our world.
REMIX IS BACK!
A workshop with David Belmont and Gwen Lowenheim
Saturday, May 13, 11:00 a.m. – 2:30 p.m.
The Smooth Spot, 454 W. 46th St. #1A-S (betw. 9 & 10 Aves.)
Registration: $70 Student/Retired/Low Income: $30
Come make some music with composer/arranger David Belmont and creativity maven
Gwen Lowenheim. We'll create an improvised musical ensemble, lay down some beats, lyrics
and eclectic themes, and then play around with some simple re-mixing and riffing that takes us somewhere new.Collective re-mixing helps to root out barriers to creativity. In this workshop,
we will research, uncover and introduce ourselves to tools that support ordinary people to
build environments where everyday creativity can thrive. (No technical proficiency required.)
Discover Development NYC
A symposium, workshop & exploration of New York City's Development Community
with Lois Holzman
Friday-Sunday, May 19-21
Registration: $395. Limited to 10 participants.
Spend a re-energizing weekend in the cultural capital of New York this spring as part of a uniquely engaging symposium and workshop designed to introduce you to Vygotskian-inspired performances of personal and community development. Today's buzzwords of innovation, creativity, collaboration and happiness will come alive as you visit developmental "hot spots" from Times Square to the Flatiron District and from Brooklyn to Newark. Explore how Holzman and development community founder and public philosopher Fred Newman reimagined the contributions of Lev Vygotsky and Ludwig Wittgenstein to devise a "tool-and-result" methodology that is being put to work in after school programs, therapy clinics, executive coaching, adult education, electoral politics, and by a growing network of grassroots practitioners in the U.S. and internationally.
June
Mad in America: A Conversation on Diagnosis, Drugs and Development with Lois Holzman and Robert Whitaker
Friday, June 9, 7:00-8:30 p.m.
NYU School of Law, Furman Hall, 245 Sullivan St., Rm 216
(betw. W 3 St. & Washington Sq South)
Registration: $35; Student/Retired: $25 (At the door: $40; $30)
So many things divide Americans today. But one thing we agree on is that we're mad in America – mad as in crazy and mad as in angry.
We're angry mad at our country, our politicians, each other, and ourselves. We're labeled "mad" by a mental health system that has diagnosed 42 million (1 out of 5) with an emotional disease. We're alarmed and scared by the epidemic of legal and illegal drugs that are destroying millions of lives. We're anxious, depressed, despairing and furious at the shrinking of possibilities there seem to be for creating the lives we want. And being branded and divided by partisan and ideological labels fuels more rage and fear.
Join two long-time activists and scholars who challenge how we see madness for a wide-ranging conversation on the madness of contemporary society, efforts to engage and transform it, and what more we might do. Journalist Robert Whitaker, author of Mad in America and Anatomy of an Epidemic, and developmentalist Lois Holzman, director of the East Side Institute and author of The Overweight Brain and The End of Knowing, will share the role that psychology and psychiatry play in our madness by medicalizing human emotionality, and offer ways to cultivate different ways to see, be and become.
If you or someone you care about is mad in America, you need be part of this conversation.
Graduation @ the East Side Institute
Saturday, June 10, 6:00-7:30 p.m
Seating is limited. RSVP to mmeyer@eastsideinstitute.org
Participate in a graduation like no other! Come be a part of the Institute's performance of a graduation as members of the International Class and the Therapist Training program share their journey of development over the last academic year.
It's not an ending!
Re-imagining Adult Learning
A two-part Workshop with Carrie Lobman and Gwen Lowenheim
Saturdays June 17 & 24, 10:00 a.m. – 11:30 a.m.
East Side Institute, 119 W. 23 St., Fl. 9, Ste. 902 (betw. 6 & 7 Aves.)
Registration: $50; Student/Adjunct/Retired/Low Income: $30
We are at a crossroads moment for adult learning. Freed from the need to provide information (which is available on phones with a couple of clicks and swipes), teachers can now focus on the creative, rigorous, and surprisingly challenging activity of supporting adults to re-discover and re-imagine what it is to learn—to return to the curiosity that characterizes early childhood.
Join Gwen Lowenheim and Carrie Lobman for a far-reaching conversation and practical workshop on adult education in a rapidly changing world. Learn to embrace the unexpected, encourage risk-taking, philosophizing and the making of disc