Summer 2016 CALENDAR OF EVENTS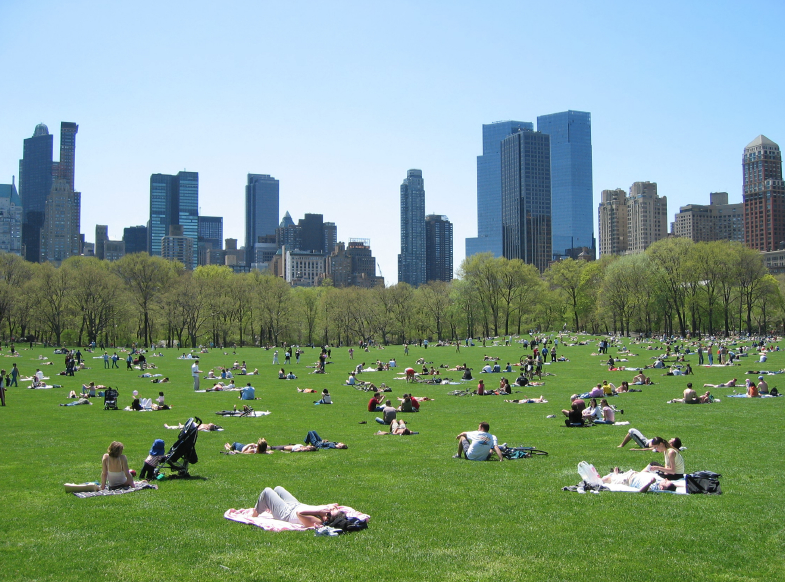 May
Community Meeting & Fundraiser
Sunday, May 1; 2:00 – 3:30 p.m.
Scandinavia House, 58 Park Ave. (betw. 37 & 38 Sts.)
All welcome!
Leading Improvisational Learning Environments
An online professional development group with Carrie Lobman
Saturdays, May 28, June 25, and July 23
Videoconference. Time scheduled based on participants' time zone.
Registration: $275; Student $195
Click here to register
A monthly online group for educators designed to enhance your creative group building skills and develop the capacity to create more collaborative, creative, playful and participatory learning environments. It responds to the needs of educators for new tools to address the daily demands of teaching – tools that support their students in learning how to learn and developing motivation and confidence. You'll make use of the latest innovations in human development, learning theory and practice. The group is ongoing and provides participants with support as they develop their ability to teach and lead in new ways. The professional development group will utilize online video conferencing. Reliable access to the internet and a webcam and microphone are required.
Discover Development NYC
A symposium, workshop & exploration of New York City's Development Community
with Lois Holzman
Friday-Sunday, May 20 – 22
Registration: $395
Limited to 10 participants.
Click here to register
Spend a re-energizing weekend in the cultural capital of New York this fall as part of a uniquely engaging symposium and workshop designed to introduce you to Vygotskian-inspired performances of personal and community development. Today's buzzwords of innovation, creativity, collaboration and happiness will come alive as you visit developmental 'hot spots' from Times Square to the Flatiron District and from Brooklyn to Newark. Explore how Holzman and development community founder and public philosopher Fred Newman reimagined the contributions of Lev Vygotsky and Ludwig Wittgenstein to devise a 'tool-and-result' methodology that is being put to work in after school programs, therapy clinics, executive coaching, adult education, electoral politics, and by a growing network of grassroots practitioners in the U.S. and internationally.
Fulani on Newman: Philosophy, Power, Poverty and Politics
A Revolutionary Conversation with Lenora Fulani
Wednesdays, May 25, June 1 and June 8; 6:45pm – 8:15 p.m.
East Side Institute, 119 W 23 Street, Fl. 9, Ste 902 (betw. 6 & 7 Aves.)
Registration: $135; Student/Retired $75; Low Income $50
Click here to register
For almost four decades, Dr. Lenora Fulani worked closely with Dr. Fred Newman, the eclectic and unorthodox revolutionary, methodologist, therapist, philosopher and political strategist to vigorously pursue the question of development for the African American and poor communities. Together, they challenged the limited ways traditional approaches to psychology and education limit what is possible for our children, our families and our communities. Now Dr. Fulani invites you to join her for "Fulani on Newman," where she will teach Dr. Newman's philosophical and methodological writings, how she has used them in her fight to end poverty and what they have taught her about ensuring that people from all walks of life can participate in personal, political and social transformation.
June
THE WEEKEND INTENSIVE
A Psychology of Becoming: The Clinical Practice of Social Therapy
with Christine LaCerva
Thursday-Saturday, June 2-4
Locations in Manhattan and Brooklyn.
Registration: $375.
Click here to register
Why should building groups help people suffering from emotional pain? Explore a
methodology and approach that helps groups transform how they feel. Advance your
capacity to support the creative power of the groups you lead. Program includes:
presentation on the core issues of social therapeutic practice, observation of
social therapy groups and post-observation discussion, role-play, improvisational
exercises, and supervision.
The Art of Photography: Improve Your Lens
with Cathy Stewart
Sunday, June 12; 10:30 a.m. – 4:00 p.m.
East Side Institute, 119 W 23 Street, Fl. 9, Ste 902 (betw. 6 & 7 Aves.)
Registration: $65. A limited number of scholarships are available.
Click here to register
Join Cathy Stewart for a hands-on exploration of the power (and fun) of photography. Cathy will share some of her favorite photographers and help us explore what in the photos we find most captivating. Then she'll lead us outdoors on a picture taking 'expedition.' Bring your camera (or a cell phone is fine, too). We'll try out some new ways of looking at the world and practice our skills at framing, composing, and shooting. Not to be missed for anyone looking to see the world through a new lens!
Transforming the Isolation of Growing Older Through Community and Conversation
A Revolutionary Conversation with Dr. Susan Massad, Mary Fridley and Guests
Friday, June 17; 6:30 – 8:00 p.m.
NYU School of Law, 40 Washington Sq. So., Rm. 214 (betw. MacDougal & Sullivan Sts.)
Registration in advance: $35; Student/Retired/Low Income: $25
Registration at the door: $45; Student/Retired/Low Income: $35
Click here to register
America's aging population and longer life expectancy is prompting more than debates about social security and Medicare. In public conversation, research, and service provision, the view of aging as inevitable decline and time of loss is being challenged. Although loss – of friends and family, of economic stability, of mobility, of cognitive functions due to dementia – are phenomena of aging, many are asking whether it has to lead to isolation. Join us for a conversation with people who are challenging this "loss paradigm," moving beyond practices of repair and prevention to create conversation and build community with aging New Yorkers with dementia, with chronic mental illness, with LBGT communities of color, with residents of the Upper West Side and others as they share discoveries made, and obstacles faced, in using conversation and community to transform isolation and support older Americans to grow and develop.
July
What Is Power?
An Online Revolutionary Conversation with Dan Friedman
July 8 – August 5
Registration: $135; Student/Retired $75; Low Income $50
*Conversation is asynchronous — participants are in different time zones and read/post message on their own schedule.
Click here to register
What is power? Is it a good thing or a bad thing? Is it both? Or is it a thing at all or is it an activity? Can we think about power without also thinking about authority? What do power, authority, development and performance have to do with each other? This four-week online course will explore these and other questions as together we unpack how Postmodern Marxism has come to experience/understand these concepts.
August
Performing Your Way to Growth
A Summer Institute with Cathy Salit
Saturday, August 6, 1:30 – 6:00 p.m.
Cap 21 Studios, 18 W 18 St, The Shop, Fl. 6
Registration by July 16: $135; Registration after July 16: $175
Click here to register
Join Cathy Salit, CEO of Performance of a Lifetime, author of Performance Breakthrough: A Radical Approach to Success at Work and her creative colleagues for an unusual and inspiring day of performance, improvisation, movement, music and conversation where you can grow, develop and build community. Salit has been called a "master teacher" and her work "life changing, " offering you access to "the relational, collaborative character of everything we do." She has introduced her signature "becoming principal" to personal coaches, business executives, athletes, educators, and arts organizations all over the world. As Cathy's intellectual home, The East Side Institute is excited to offer this opportunity to work and play with her. Tap into your capacity to become again in this fun, creative and enriching workshop.