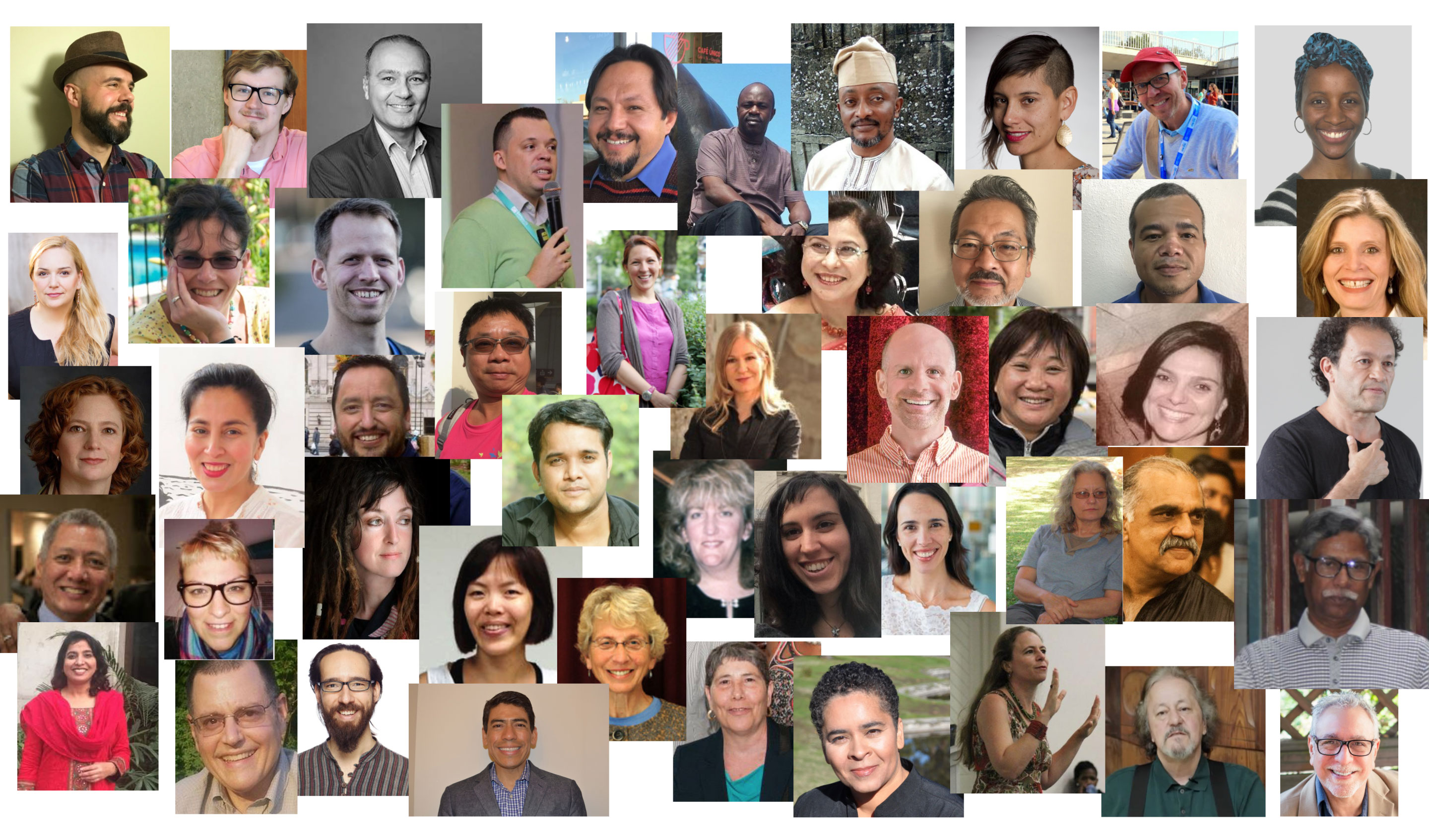 We are proud to welcome an impressive grouping of international practitioners, scholars and activists as Institute Associates. Some have worked closely with the Institute for decades, including several social therapists from across the United States. Others are individuals whose organizations we have partnered with in various ways. Many are graduates of the Institute's flagship program, The International Class, whose practices have been enhanced by the infusion of Social Therapeutics into their work. All of our Associates are creating community in their countries, local cultures and professions, expanding performance activism and, most importantly, serving as "ambassador for development" wherever they go.
Get to know these creative people. Contact them for first-hand accounts of their projects and interface with the Institute, social therapeutics and performance activism.
---
US and Canada
Helen Abel
Richmond, California
Hector Aristizábal
Sierra Madre, California
Art Assoiants
Calgary, Alberta
Andrew Burton
Vancouver, British Columbia
Diane Buscemi
New York, New York
Murray Dabby
Atlanta, Georgia
Evelyn Dougherty
Boston, Massachusetts
Raquell Holmes
Boston, Massachusetts
Ana Iddings
Nashville, Tennessee
Armando Justo
Washington, D.C.
---
Latin America
---
Europe
---
Asia
---
Africa
---
Australia / New Zealand